The Gasket Innovations Story
Modern Technology Applied to Vintage Gaskets
Gasket Innovations was developed from our love of racing vintage cars and the real need for a more effective and more permanent type of valve cover gasket.
We use a proprietary silicone formulation in precision molds to make premium quality consistent gaskets unavailable anywhere else.
If you are looking for a permanent valve cover gasket solution, give us a try. We know that you will be satisfied with the prestine appearance of your engine compartment.
Thanks reviewing our products, we look forward to serving you soon.
Gasket Innovations
Our mission
To achieve "The Perfect Seal" in our molded Silicone Gaskets. We produce these premium silicone gaskets using modern measuring equipment (CMM) and CAD programs. The Proprietary Formulation of our silicone yields the best Shore Durometer for the application. The result is a permanent gasket that provides a total oil control with modern oils. The gasket has the feature of being able to be removed and reinstalled multiple times without being replaced. A thin coat of RTV on one side of the gasket to fixture the gasket is all that is required..once.
Cork and paper gaskets are cheaper, but labor intensive and not equal to the challenge of containing modern synthetic oils.
Our Team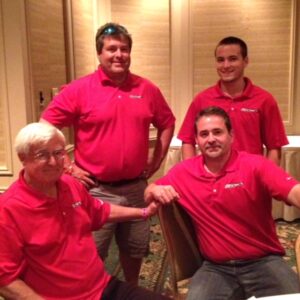 The Gasket Innovations Team
We are a family operation with three generations working to provide the best products for your classic car, whether it be a race car or street car.

Facebook


Twitter


Google-plus


Instagram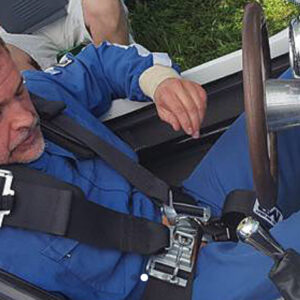 Our Motorsports Heritage
Spanning over 50 years we have history of active involvement in autocross, rallies, and road racing Sports Cars. Ownership in sports cars has included British, German, Japanese, and Swedish cars. Our present sports car ownership includes:
1958 Triumph TR3, Street
1960 Ambro-Triumph Special, Race and Street
1962 Triumph TR4, Race
2004 Mazda MX5, Street

Facebook


Twitter


Google-plus


Instagram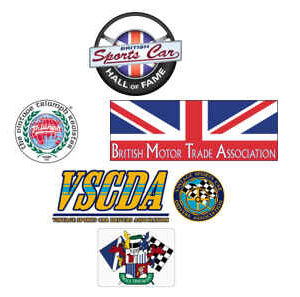 Affiliated Organizations
British Motor Trade Association Member
Vintage Sports Car Drivers Association Members
Vintage Triumph Register, Road Racing Consultant
Friends of Triumph, Founding Member
The Kastner Cup Series, C0-Founder w/ Kas Kastner
British Sports Car Hall of Fame, Inductee Class of 2018

Facebook


Twitter


Google-plus


Instagram


Our Distributors
Over 95% of our sales worldwide, are through large distributors. We recommend these distributors for best price, service, and delivery in your area.
Moss Motors.
North America,
United Kingdom, France. mossmotors.com
The Roadster Factory.
North America.
the-roadster-factory.com
British Parts North West.
North America.
bpnorthwest.com
Pegasus Auto Racing Supplies
North America
Pegasusautoracing.com
Victoria British
North America. victorabritish.com
Rimmer Bros.
United Kingdom,
North America.
rimmerbros.com
RatSport
United Kingdom
ratsport.com
Limora Old Timer
Germany
limora.com
Betaset
France
betaset.fr